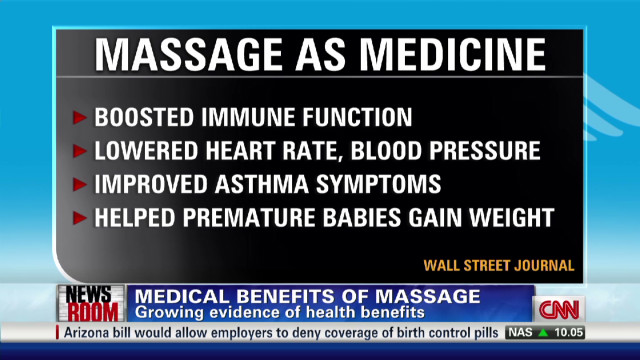 Photo Credit:
http://i2.cdn.turner.com/cnnnext/dam/assets/120315071713-exp-nr-tasneem-bhatia-massage-health-benefits-00002001-story-top.jpg
'Getting a massage shouldn't be a luxury. Because of the obvious benefits of massage therapy, I believe that massages should be part of routine life — for absolutely everyone.
About a year ago, my mother gifted me with dozens (literally dozens!) of extra massages from a membership-based massage chain. I'd never had routine massages before this. Instead, I'd only gotten massages as one-off, special-occasion gifts from loved ones.
But armed with the opportunity to get a weekly massage, I took full advantage.
Now I'm addicted.'